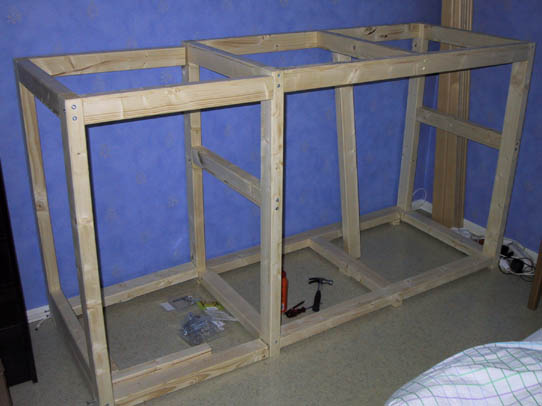 Frame
Text...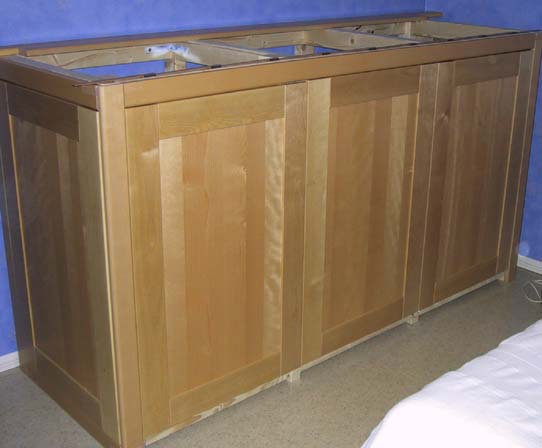 Almost ready
Doors from IKEA mounted on the wooden frame.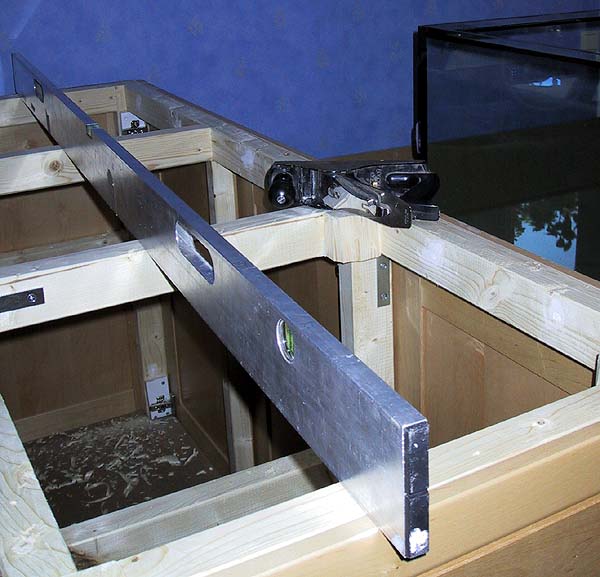 Trimming the surface
Text...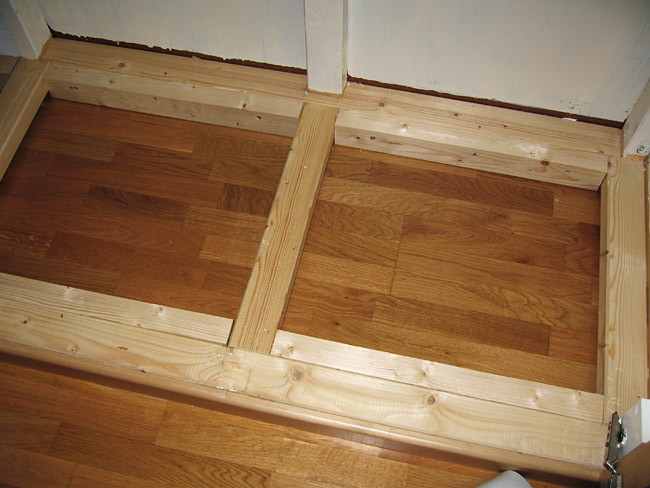 Aquarium stand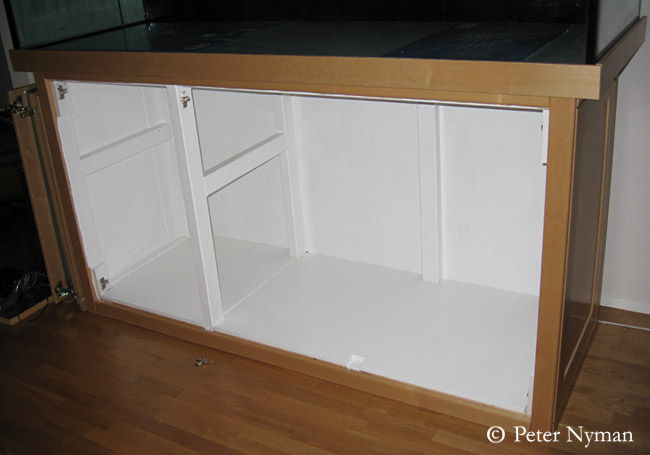 Aquarium stand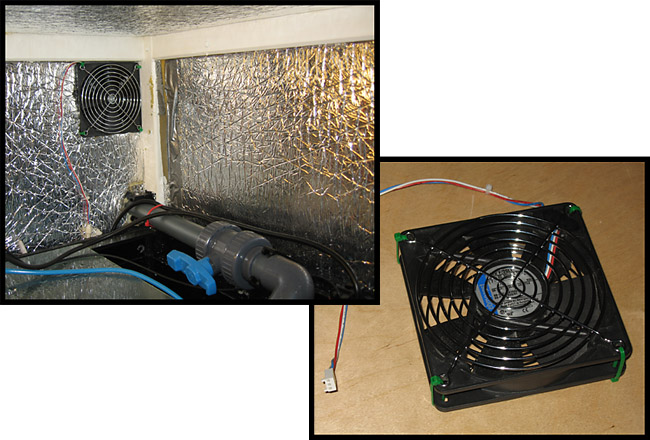 Ventilation
A silent 120mm computer fan is added for ventilation.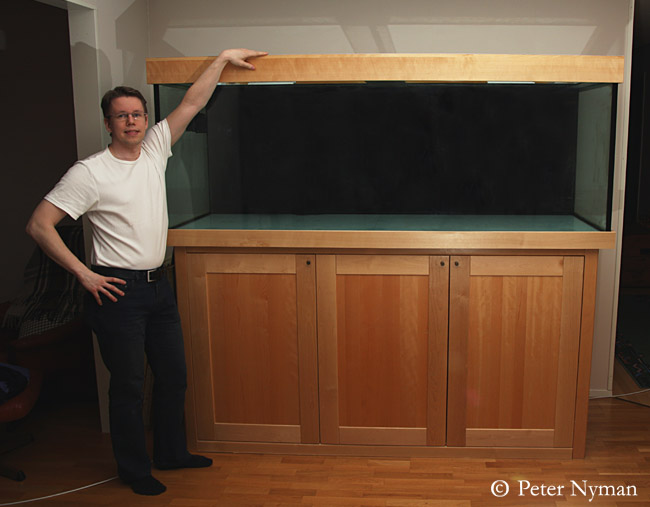 Aquarium stand in full height
Text...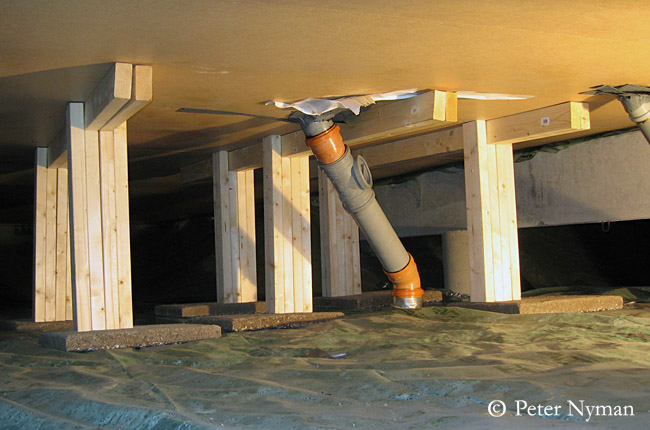 Under my house
The floor is strengthend under my house.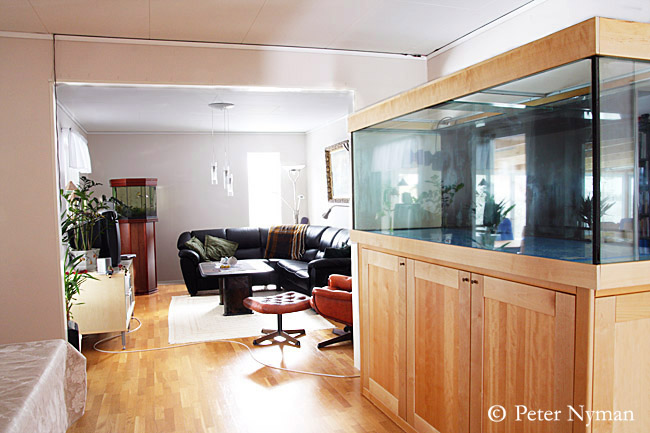 Aquarium stand
Now the aquarium is in place and ready to be filled with water. In the background you can also see my other aquarium stand.